15 December 2011
Join my ATC group on Flickr, over 3000 members now!! Awesome artworks and inspiration here :)
Lovingly Shared by

Lorri
at 10:39
1 comment:


I'm Loving making tags lately!!

Ever since the Timmy Tags I've been seeing people make I have been making tags. So far I've made 25 this week!! My Muse has found it's way back home... yay
I have dry embossed, wet embossed, inked, spritz sprayed, stamped, cut and glued - I have enjoyed every step of the process.
The gorgeous flower embellishments are compliments of my friend Jenny From ustream - thanks Jen, I wanted to share the beauty and "use" them ;)
Now what do I do with these?
Hmm, how about a giveaway for followers of my blog - lets say, follow and share my blog with your friends via facebook, twitter for ONE entry, share on your blog for TWO entries. Comment here with your link to where you shared, tell me which tag you like and what you would do with it, and you could win TWO of these tags (randomly chosen)
Background using number rubber stamp, embossed with clear powder and inked using IMPRESS inkpads. Rubber stamp by "Darcies" dressform cutout and inked up and adhered with pop dots. Stamped words and lace trim. Cute hanger embellishment huh?


Lovingly Shared by

Lorri Lennox
at 10:04
9 comments:


10 December 2011
Filling my time making tags - it's fun to play with my own spritzes, and I love the gorgeous 'very intense' colours, although my phone camera doesn't do them justice. They are shimmery and sparkly, with goosebump texture sprayed over the top.
The gorgeous flowers are hand made & gifted to me by the wonderful Jenny (ozegran) and I was so delighted to use them here on my tags :)
Lovingly Shared by

Lorri Lennox
at 11:08
3 comments: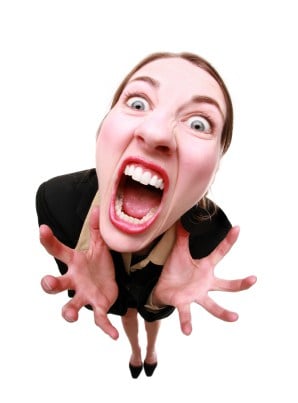 I am angry at you because you never gave me a choice. You didn't share what you were feeling with me, you didn't ask me for what you seemed to want so badly! You didn't try to save our marriage. Instead you took it in your own hands and had an affair, and have not only destroyed a lot of things for us, but destroyed a lot of me and yourself too.
I am angry because you believed that they were no better than me. In fact you say that I'm too good for you, and that all you deserved was some moral-less whore. I'm angry that you can't see what is in front of you! Had you forgotten for the last twenty nine years that I was always there for you? Who held your hand at your Father's funeral, after just discovering your first affair? -Whilst I was hurting, I was still there for you, supporting you!! Who stood beside you, again supporting YOU at your Mother's funeral, after discovering your second affair? I have tried to be a faithful, honest, caring, and devoted wife our whole marriage. I am so angry that you were not there *exclusively* for ME when I needed you. While my Mum was dying in hospital, you were sharing that very personal experience with another woman! That angers me intensely.

I am angry because every time you touch me I wonder if you touched her the same way. Every time you tell me you love me or say something sweet I wonder if you used the same words with her.
I am angry because I have lost the security knowing that you will be with me in good times and bad. You seem to run to someone else everytime there is a problem or trauma in our lives! What if I get sick and are unable to meet your needs? Will you find someone else? Where is your committment to me or our marriage?

I am angry because I have a hard time enjoying anything good anymore, since it is overshadowed by all the hurt and pain of your affairs. I am consumed and eaten up by hurt, by questions, frustrations and anger.

I am angry because you seemed to magically forget all the good memories we had, you forgot you told me you wanted to grow old with me, or that you would NEVER hurt me again! You only seemed to focus on the bad. You made me doubt why we got married in the first place. You make me wonder why I forgave you after your First affair that comprised of 3.5yrs of lies & deception! You often make me feel like I wasted my life with you.
I am angry that you told me while in Sydney on holidays that you were looking forward to more holidays together, that you wanted to grow old with me and be with me forever - yet you were in the midst of your affair with K2 at the time!! How shallow does that sound?

I am angry because I have difficulty trusting you. I believed you were being honest up until the time I had solid proof of your first affair. After that I learned that your words often mean nothing to me. I wanted to believe you meant what you said, when you said you wouldn't hurt me again. I wanted to believe that you had learned from your BAD and UNFAIR choices by being involved with K1. I wanted to believe you could think about consequences of your actions on another human being BEFORE making bad choices and doing things that you KNEW would hurt me! I guess I HOPED that you had changed. I worked hard to try to trust you again, I worked hard for 7 years! I took you back after so many lies - for what??? To have you do it all over again!! Yes I'm very angry about that!

I am angry at myself for being so naive, trusting and unconscious. I'm angry at myself for not trusting my own intuition when I thought 'something is wrong'. I'm angry at myself for being so angry all the time.

I am angry that you have spoiled everything we do together, because now I am always scared that either of THEM might be where we are. I'm scared that my unreleased anger towards THEM might explode!

I am angry at myself because I see some things that you are doing after the affair to try to make up for all the hurt and I do appreciate it. But I am still angry. I'm angry because no matter how hard I try to believe you, after so many many lies, I struggle to believe you mean anything you say!
I am angry at HER for 'stealing my diseased pony'. Yes, both of your OTHER WOMEN stole you from me when you were weak. Both of them are sad people who got their ego boosts by thinking they were good because they could get another womans husband - they only got you because you were pathetic and weak!! They only got you because they were moral-less and they didn't care that all you did was have sex!! I'm angry because they didn't even think about me (a woman who had loved you for over 30 years) They didn't care that they were disrespecting and cheating someone! What else did you give them besides your manhood?? Oh that's right - Lies!
I am angry and upset, because YOU ARE BROKEN and you have destroyed ME!
I am angry that I still care about you.

Lovingly Shared by

Lorri Lennox
at 08:47
6 comments: